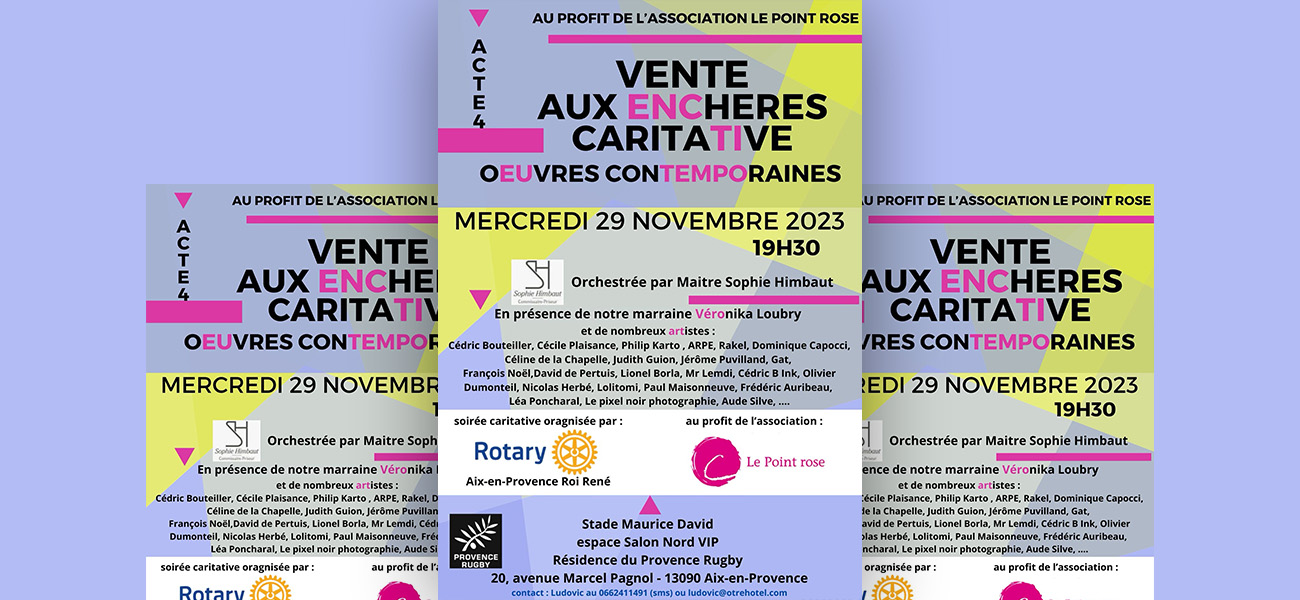 Wednesday November 29, 2023: charity auction
CHARITY AUCTIONS – Presentation of the works and donor artists of the auction of works of contemporary art, organized by the Rotary Aix Roi René for Le Point rose, orchestrated by the auctioneer Sophie Himbault, in the presence of our godmother Veronika Loubry, Wednesday November 29, 2023 at 7 p.m., in the lounges of the Maurice David stadium in Aix-en-Provence.
PAUL MAISONNEUVE presents his work:
Shards of light | Format 100 x 70
Mixed media on plexiglass
His itinerary: he moves from philosophy to the psychology of art to devote himself entirely to painting; Visual artist always looking for new techniques, he generally works in series.
He draws his energy from the light of his workshop, located in the south of France, in Peypin, surrounded by nature. Come and discover his workshop, you will understand everything about his creativity and his work
Approach
Before even starting the painting on the Plexiglas plate (on the front), already think about erasing it, and half erased, already think about filling in the empty and full spaces.
To do this, we must allow remorse and repentance to arise, and to articulate neighborly relations. Observe and reobserve the back, then the front, recolor, tear off, work on the front to magnify the back.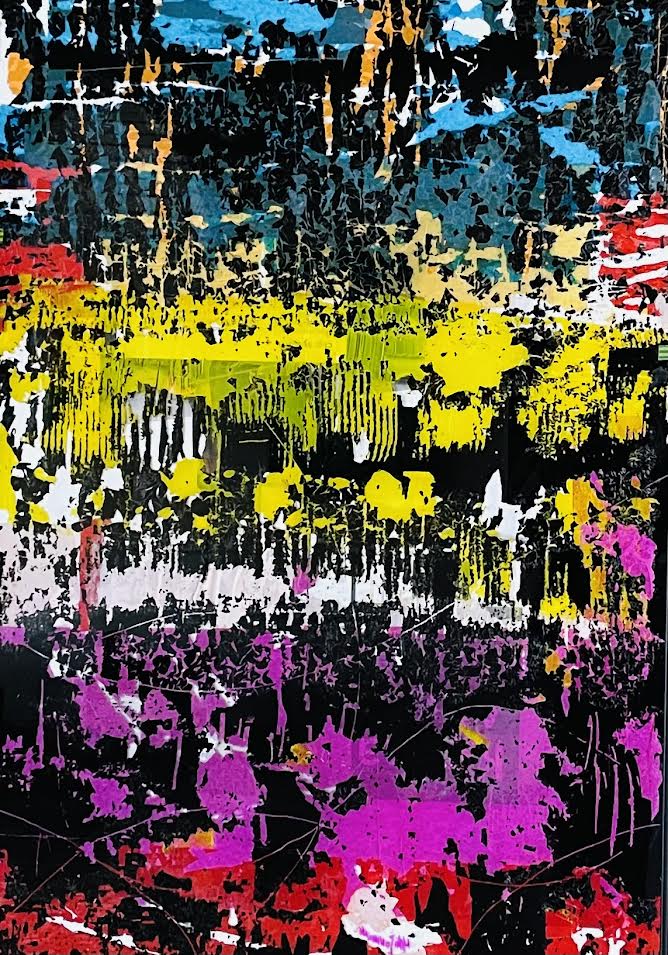 The approach adopted consists of showing that we can resist the trivialization of perception, and rediscover the vision of things when it is not yet stifled by habit. By affirming that painting can only be impure, mixed, as confused as the contemporary world itself, the painter opens the way to absolute freedom.
THANKS
Paul Maisonneuve